PRINCE2 Agile® Practitioner
PRINCE2 Agile® Practitioner
PRINCE2 Agile Practitioner provides the theoretical knowledge of how to plan, manage, and deliver Agile projects of any size or complexity on time, to scope, and on budget using the PRINCE2 methodology.
Course Details
Reviews
224 Total Reviews
5 out of 5 stars
Course Highlights
Course Price$599

InstructorsJason Dion

Total Duration03 hours

Total Lessons46

Total Quizzes12

Enrolled224 Students

Access to material12 Months

Official TextbookIncluded

Full Practice ExamsIncluded

Voucher IncludedIncluded

100% Pass GuaranteeIncluded
Meet Your Instructor
Disclaimer
Prices may vary depending on local currency and exchange rates.
License
Description
Learn how to work successfully lead an Agile project team to deliver projects of any size or complexity on time, to scope, and on budget using the PRINCE2 Agile methodology.
Agile ways of working are designed to empower the team members and the organization's people to work with full freedom in order to achieve a project's goals or objectives. When Agile and PRINCE2 are paired together, an organization gains oversight and governance of the project while still empowering its team members for success.
PRINCE2 is the world's most widely adopted project management methodology and is used by numerous organizations around the world across a diverse range of industries and economic sectors. Whether your organization is a commercial entity, non-profit, or governmental organization, chances are high that you will be using a PRINCE2 environment when conducting your project management.
PRINCE2 is built upon seven Principles, seven Themes, and seven Processes that are the result of decades of best practice research. Additionally, PRINCE2 is highly flexible and can be tailored to your large, medium, or small scaled projects to meet your organization's specific requirements. 
PRINCE2 Agile Practitioner is the advanced-level certification in the PRINCE2 Agile methodology and offers an exceptional overview of how to use Agile in a PRINCE2 environment. 
By obtaining your PRINCE2 Agile Practitioner certification, you are showing employers that you understand the key elements, concepts and terminology used in the PRINCE2 method and that you can manage and lead a agile project management team within an Agile environment.
Key topics include the seven principles, the seven themes, the seven processes, Kanban, Lean startup, Scrum, Agile behaviors, Agile ways of working, Agile guidance, and key Agile concepts.
This course is designed to help prepare you for the PRINCE2 Agile Practitioner certification exam and covers all five objectives:
Key concepts of project and PRINCE2
Key concepts of Agile projects and PRINCE2 Agile
Agile behaviors and guidance
Agile ways of working and Agile techniques
Focus areas in Agile project management
Frequently Asked Questions
1. Introduction
Total items: 3 - Total Time: 00:07:10
1.
Welcome to the course!
2. Overview of PRINCE2
Total items: 6 - Total Time: 00:30:48
3. Introduction to Agile
Total items: 7 - Total Time: 00:37:50
4. Blending PRINCE2 and Agile
Total items: 6 - Total Time: 00:48:06
3.
Perforrmance Variables
5. Principles, Themes, and Agile
Total items: 10 - Total Time: 01:04:17
1.
7 Principles and Agile
6. 7 Processes and Agile
Total items: 8 - Total Time: 00:49:11
2.
Starting Up and Initiating a Project
5.
Managing Product Delivery
6.
Managing a Stage Boundary
7. Practice Exams
Total items: 5 - Total Time: 00:00:37
2.
Scenario for Practice Exam #1
4.
Scenario for Practice Exam #2
8. Conclusion
Total items: 1 - Total Time: 00:00:37
1.
Conclusion (What to Do Next...)
Customer Reviews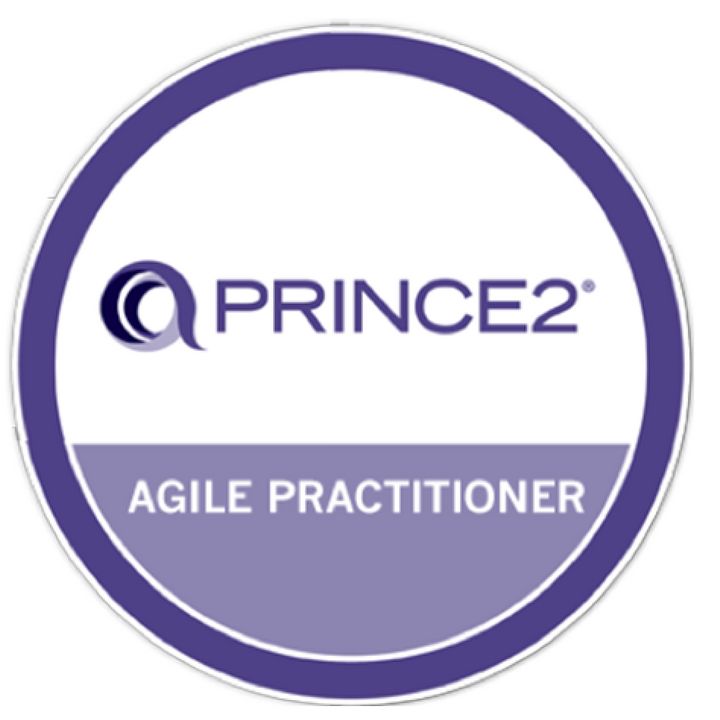 Sukhi Grewal
confidential
5 out of 5 stars
This course is amazing and literally covers everything needed to pass the exam. The explanations are great and the course is enjoyable and actually makes the prospect of becoming a project manager using Agile exciting.
Satyanarayana
confidential
5 out of 5 stars
I paased the Agile Practitioner exam, thank you!
100% Pass Guarantee
All the risk is on us, as it should be. You literally have nothing to lose.
We are so confident that you are going to learn everything you need to know to pass your CompTIA®, ITIL®, PRINCE2®, PRINCE2 Agile®, or Linux certification if you pass our courses at diontraining.com. So, if you do not pass your certification within 60 days of registering for and passing your course, simply send us your test score and your course completion letter, and we will pay for your exam retake.